Lediga tjänster (Swedish only)
Med ett ödmjukt mål om världsherravälde, jobbar The Folklore Company med att modernisera en odigitaliserad bransch. Genom att förena tradition med ny teknik, tar vi broderiet in i 2000-talet med visionen om att broderi blir en självklar väg till avkoppling i en digitaliserad värld. Vi säljer idag internationellt med kunder framförallt i Norden, USA och UK samt är i uppstarten av samarbeten i Japan.
Vi är ett startup med basen i Göteborg, som nu växlar upp och söker drivna, nyfikna och skarpa personer som ska utgöra företagets kärna i vår resa framåt. Vi har hittills kommit långt på få resurser, men det är nu dags att ta hand om det internationella intresset vi har och den globala marknaden som finns. Om du vill vara med och revolutionera en bransch samt få möjlighet att bygga upp ditt specialistområde från grunden, är du den vi söker.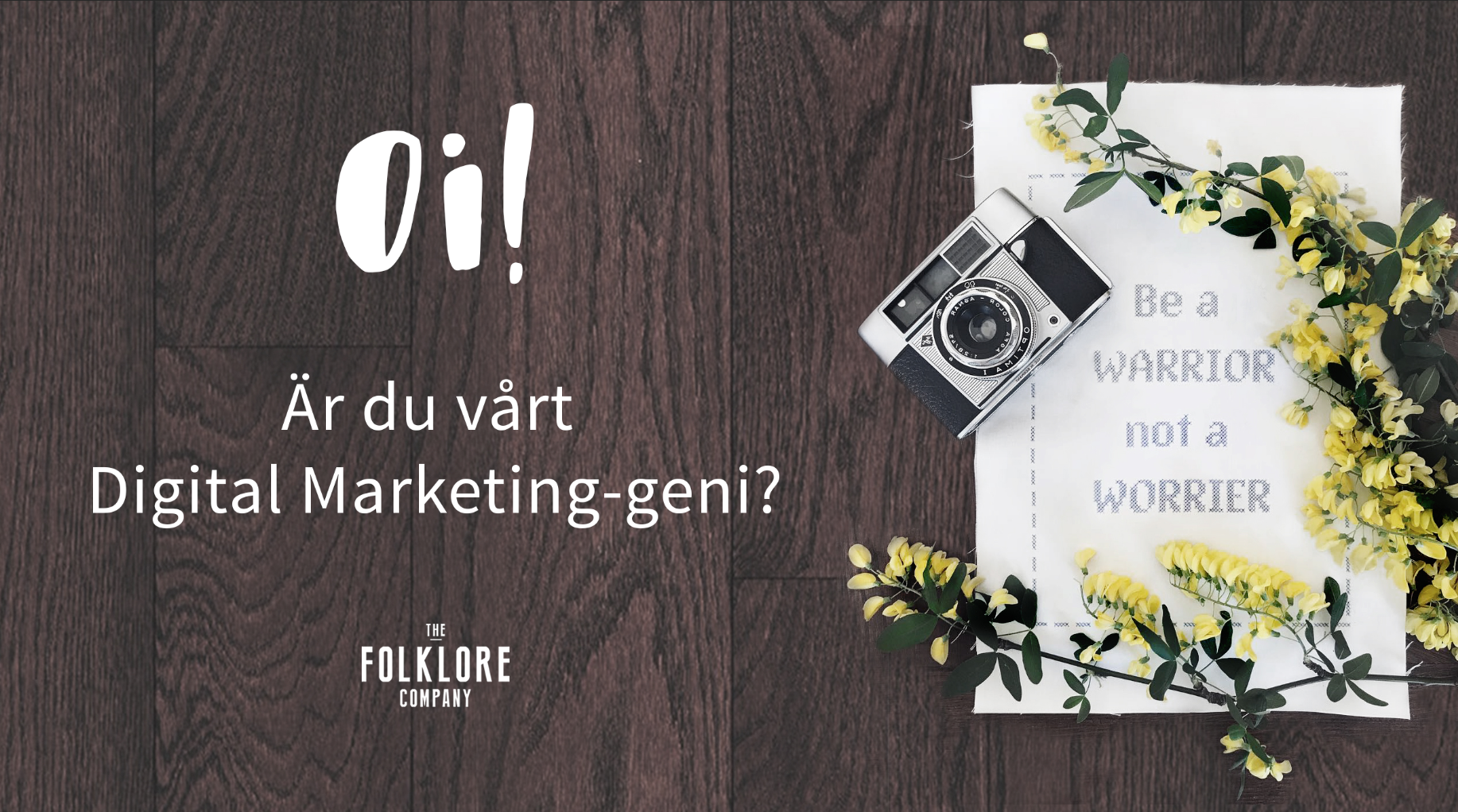 Är du vårt Digital Marketing-geni?
Nu behöver vi dig som anser att "Growth Hack" är bästa vägen framåt, älskar att mäta och analysera data samt kan annonsverktyg lika bra som Wonder Woman kastar sitt gyllene lasso. Vi vill att du ska bli företagets motor inom dataanalys, vara van vid att jobba mot mål, vara självgående samt kreativ.

Kontakta oss!
Viktigast av allt när det gäller båda tjänsterna är dock att du är driven, vill lära dig samt har bra personkemi med oss andra – då löser man det mesta. Kika in på www.folklorecompany.com och om du sen vill veta mer – maila sofia@folklorecompany.com omgående.
No time to waste.